MULTIDISCIPLINARY APPROACH
Three Basic Principles That Guide Us
TESCRA's approach to client service, focus on quality, and cost reduction through automation are at the core of TESCRA's value proposition.
Client Service
Our commitment to customer success is not just about completing projects on time or within budget, but is also about bringing real value to our customers. Ideas, Innovation and true Partnership are the foundation of our customer service mindset.
Focus on Quality
A Quality first approach helps us deliver the best output to our customers. With every individual from account management, to client services delivery to technical talent focused on quality, success is virtually guaranteed.
Cost Reduction Through Automation
We employ the best in the industry. Those who go above and beyond their written job descriptions to deliver utmost customer satisfaction. Our technology focus helps us bring the best technical and domain experts together to delivery highest value to our customers.
the most advanced
Technologies
let us introduce
Our Executive Team
CHIEF EXECUTIVE OFFICER
Chhabi Aggarwal
Chhabi Aggarwal serves as the CEO, as well as, the Chief Administrative Officer for TESCRA, which is nationally accedited as a bona fide Minority Business Enterprise as defned by the National Minority Supplier Development Council, Inc. and as adopted by the Northern California Minority Supplier Development Council.
Ms. Aggarwal oversees the financial, human resource and administration functions of the company, and brings additional expertise in the areas of corporate law and governance, IPO and devising shareholding structures for the management and strategic investors and overall general management.
Her tenure includes roles at Indian Explosives Corporation, Indian Vaccine Corporation, IEC and Patni Computer Data Processing Unit.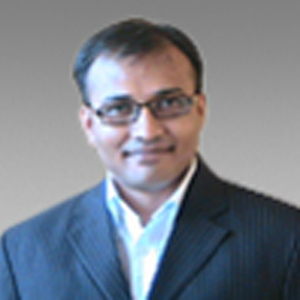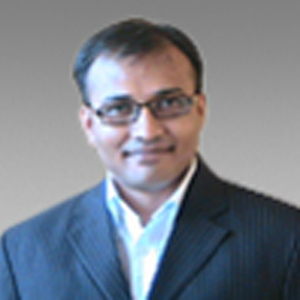 SENIOR VICE PRESIDENT
Nirmal Shah
As Senior Vice President of Global Delivery, Nirmal Shah is responsible for leading the practice directors, delivery managers and consultants to ensure proper implementation, maintenance and integration. With a reputation for judicious use of resources, his management had been instrumental in providing the best talent in the marketplace along with the best possible blend of business and technology solutions.
Prior to joining TESCRA, Mr. Shah was responsible for the development of various software projects for Advanced Technology Labs (ATL) in India, as well as, the USA. Additionally, as Associate Vice President, he spearheaded ATL's global education and certification programs.
He has also advised several internet and software product companies in the management their product engineering groups. He was the CTO at Trade2Gain, one of India's first online B2B Marketplace providers. He was also responsible for managing the technology behind the B2B marketplace solution from the TVS group; India's fourth largest business conglomerate and a USA four billion dollar entity.
Mr. Shah holds a Bachelor's Degree in Science from the University of Madras and is a Gold Medalist from NIIT. He is trained on implementing Microsoft Solutions Framework and is certified on implementing CMM from CISE, Carnegie Mellon University, USA.
Our Awards & Appreciations
Honours Received by Tescra
| | PROJECT name | Client | Year |
| --- | --- | --- | --- |
| .01 | Ranked #41 in Fastest-Growing Private Companies (Metro Area) | Inc. 5000 | 2008 |
| .02 | Ranked #74 in Fastest-Growing Private Companies (Software) | Inc. 5000 | 2008 |
| .03 | Ranked #1072 in Fastest-Growing Private Companies | Inc. 5000 | 2008 |
| .04 | Top 2008 Businesses | DiversityBusiness | 2008 |
| .05 | Ranked #74 in the Top 100 Software Companies | | 2007 |
| .06 | Top Businesses Diversity Owned Businesses | DiversityBusiness | 2007 |
| .07 | Top 500 Businesses Diversity Owned Businesses | DiversityBusiness | 2006 |
Midas Touch
Ready to give your company the magic touch with IT Solutions & Services?
You can contact us any way that is convenient for you! We are available via email, phone or you can visit our offices personally!